The first image of Jesse Eisenberg of Superman's arch-nemesis Lex Luthor has been revealed.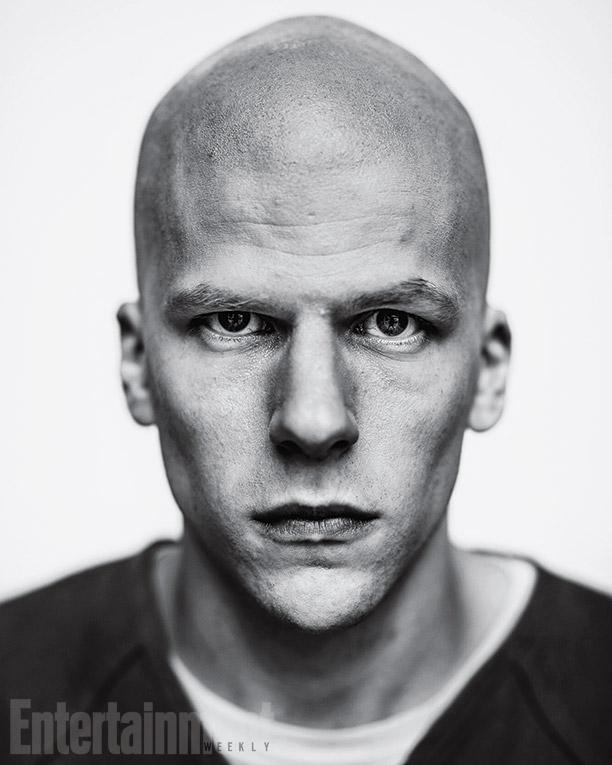 The Now You See Me and The Social Network star was pictured for Entertainment Weekly with a bald head, preparing for his role as Luthor in 2016's Batman vs. Superman: Dawn of Justice. Originally, people were skeptical regarding Eisenberg's casting, with diehard DC fans believing Bryan Cranston was much better suited to the role, but it appears that general consensus has been swayed.
Personally, as a HUGE Batman and Superman fan, I'm pretty pleased with this image. We know that Eisenberg has the acting chops to pull off the role, and his dedication to the role has certainly made me look forward to the film when it comes out in April 2016.
What do you think of this announcement? Do you think Jesse Eisenberg will pull off Lex Luthor? As always, be sure to leave a comment below and find us on the following sites:
CONTACT DETAILS
Email us: thefilmbloguk@gmail.com
Follow us on Twitter @thatfilmbloguk
Like us on Facebook: facebook.com/thatfilmbloguk
Follow us on Instagram: @thatfilmbloguk
+1 us on Google+: @thatfilmbloguk
Find us on Tumblr: thatfilmbloguk