Sergei Loznitsa follows up his film State Funeral, a fascinating look at the Soviet Union's deifying state funerals for Stalin, with Babi Yar. Context, a film that examines the context surrounding the Nazis' massacres of Jewish people following their invasion of Ukraine in 1941. Constructed from a wealth of archival footage, Loznitsa has made a documentary that is impactful though not nearly as much as it should be. Detailing the Nazis' advance towards Kiev – the site of the Babi Yar ravine where 33,771 Jews are buried – and the subsequent investigation into the atrocities committed there, Babi Yar. Context is at its best a compelling look at the human capacity for evil, but at its worst a repetitive trawl through archive footage in desperate need for a shorter cut.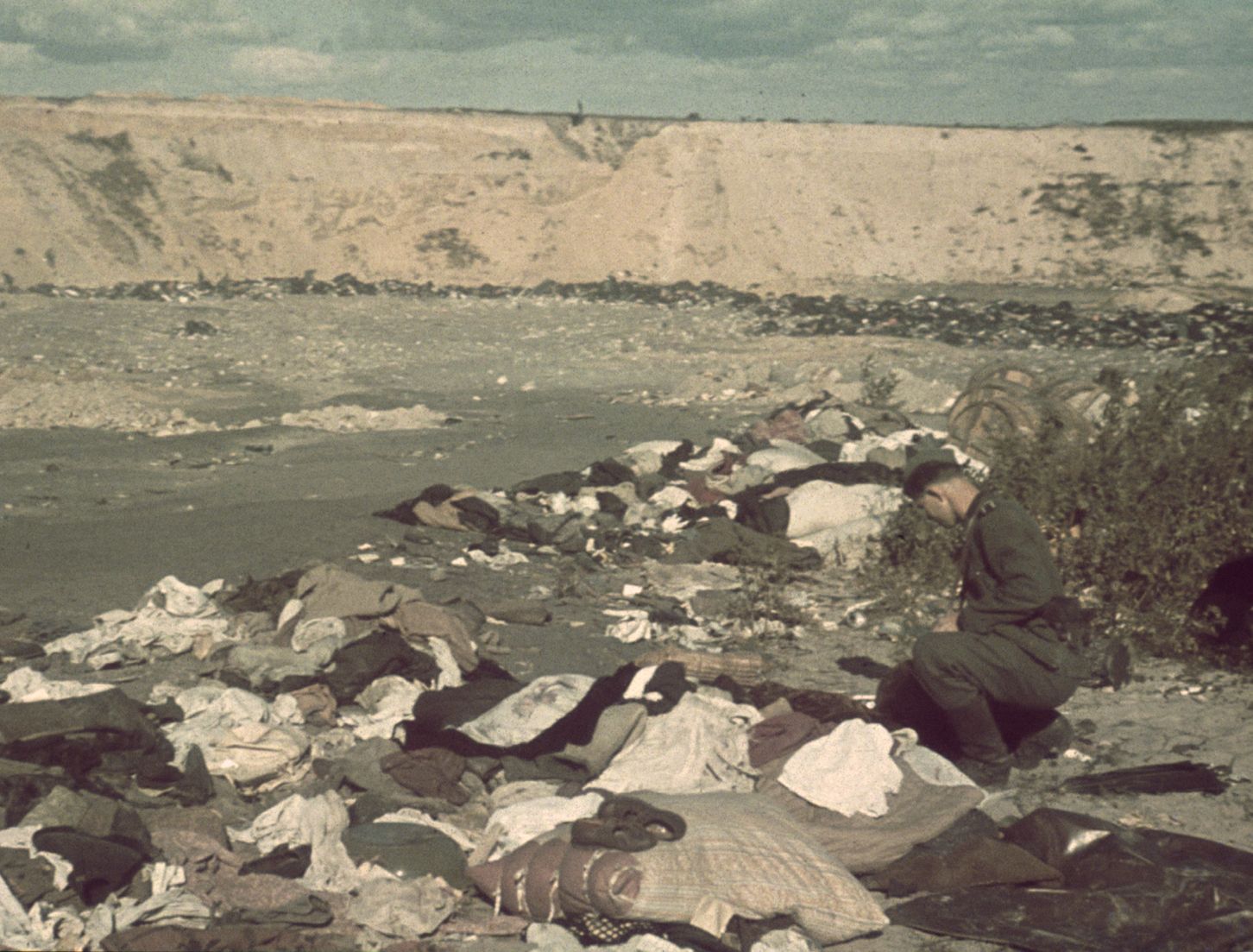 The film lacks the focus of its predecessor despite its shorter running time. In providing such expansive context for the massacre that saw 33,771 Jewish people murdered in two days, Loznitsa fails to cut deep enough into the how or the why, merely showing the what in an unfocused, and at times cumbersome, manner. That's not to say that the film lacks the impact such an atrocity should have. The last half an hour concerns itself with testimonies from those closest to the massacre and thus serves as the film's most impactful section, the first-hand accounts offering chilling details of the event that, thus far, the film had oddly skimmed over.
Overall, Babi Yar. Context is disappointingly unfocused given Loznitsa's previous work, though history buffs should find enough here to chew on.
★★½
This review was written by Oli Gamble, member of the thatfilmbloguk team, American and Canadian Studies student, and co-host of the thatfilmbloguk podcast.